Call Today: 586.566.1100
Welcome to Shelby
Nursing Center
From the dedicated concierge to our beautifully renovated facilities, you'll discover unexpected touches like tasteful cherry furniture, beautiful artwork, individual flat-screen TVs and freshly carpeted floors. A luxurious dining room offers restaurant-style service from dedicated staff, and fine linens lend an elegant feel. You'll even find an on-site ice cream parlor and full-service beauty salon. See for yourself why Shelby is perfect in so many ways.
A new choice for short term rehab

Shelby Groundbreaking Paves Way for Next Generation of Short-Term
Rehabilitation - read more>

While at Shelby Nursing Center, patients recover through specially designed regimens in a well-appointed residential environment that emphasizes the mastery of day-to-day tasks, essential for a successful return to the patient's home. There is also long-term, respite and hospice care, all conceived and executed with Shelby's signature attention to detail and level of compassion.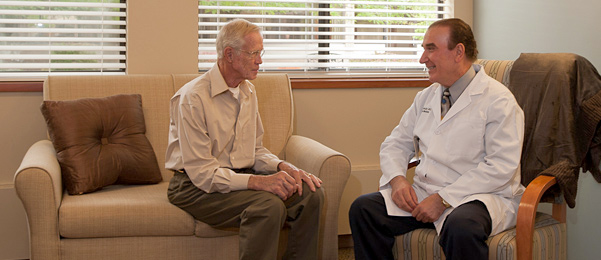 We offer:
Attentive and trained staff members - 24 hours per day
Medical care under the direction of a Board Certified Geriatrician
Consulting dental, podiatry and optical services
Contract laboratory, EKG and x-ray
Licensed and registered therapists, including physical and occupational therapists, speech and language pathologists
Intravenous and nutritional therapies
Medication administration and management
Regular visiting Physicians
Emergency call systems in each suite and bath
Shelby Nursing Center offers numerous "Smart Design" benefits for seniors including:
Private and semi-private suites
Picture windows in each suite
Air conditioning throughout
Pre-wiring for Telephone and Cable TV
Smoke alarms and sprinklers in each suite - for safety
A luxurious Hair Salon - on site
A smoke-free environment
Wi-Fi available